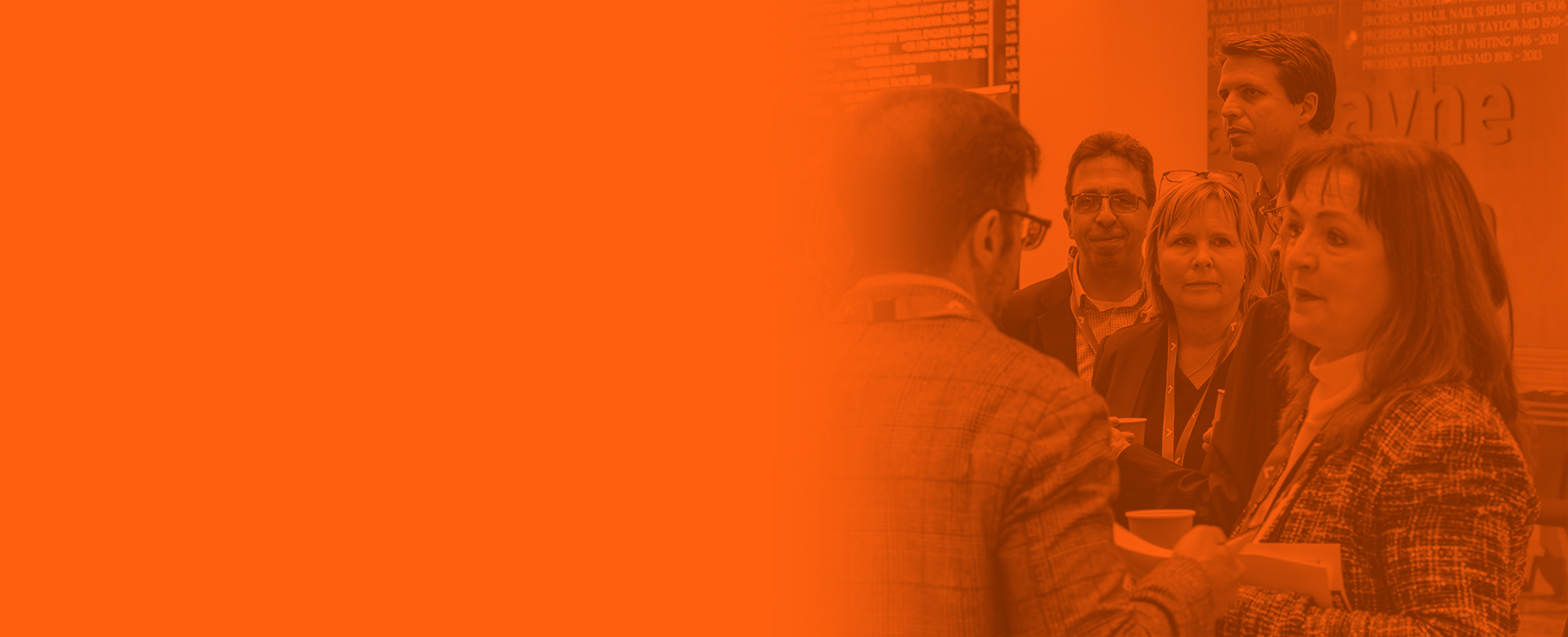 Online Innovation Workshops
Expert Insights and Showcasing for the Ecosystem
Innovation Workshops Providing Insights
Interact with Industry Experts
Multiple sessions across the three days preceding the in-person event, with diverse topics enabling discussion of key opportunities and challenges facing today's Life Science industry.
Delivered online to retain the cost, accessibility and sustainability benefits of such formats to enable these sessions to be offered free of charge to both Genesis and non-Genesis attendees.
If you are not attending Genesis but are interested in joining one of the workshops, please email jasmin@onenucleus.com specifying which workshop/s you would like to attend.
INNOVATION WORKSHOPS
Monday 4 December
10.00-11.00
Does the Early-stage Biotech Funding Landscape in the UK Need Disrupting?
10.00 – Welcome from the moderator – Tony Jones, One Nucleus
10.05 – Carocell Bio Presentation – Mike Davies, CEO, Carocell Bio
10.20 – Q&A panel
– Mike Davies, Carocell Bio
– Anne Lane, CEO, UCL Business
– Morris Berrie, Director, TECH INVESTOR
10.55 – Closing Remarks
11.00 – Close
14.00-15.00
Advancing Innovation Through Clusters
Hosted by CEBR
In this Innovation Workshop, we will explore how clusters foster collaboration, drive innovation and accelerate progress in the life sciences industry. Discover the transformative impact on research, development and commercialisation. Gain valuable insights into leveraging cluster dynamics, networking opportunities and strategic partnerships to propel innovation forward. Don't miss this dynamic session shaping the future of innovation!
Agenda
14.00-14.05 Introduction to CEBR, Anais Le Corvec
14.05-14.45 Cluster showcases
14.05-14.15 Sauro Vicini, Clust-ER Health (Italy)
14.15-14.25 Ariane Doischer, BioM (Germany)
14.25-14.35 Alexis Biton, Genopole (France)
14.35-14.45 Montse Daban, Biocat (Spain)
14.45-15.00 Open Q&A
15.00 Close
15.30-16.30
Innovation opportunities in Baden-Württemberg's Healthcare sector
Hosted by BIOPRO Baden-Württemberg GmbH
– BIOPRO Baden-Württemberg GmbH – Özgül Boztepe & Romy Wentenschuh
– LinkHealth@BW organizations:
– BioRN Network e.V. – Daniela Weber
– BioPharma Cluster South Germany e.V. – Dr. Janosch Klebensberger
– BadenCampus GmbH & Co.KG – Malaika Lauk
– CUBEX ONE – Katharina Klotzbach
Tuesday 5 December
11.30-12.30
Getting the most from your IP Strategy
Having a well-thought-out IP strategy can be crucial for the growth of your company. This talk will discuss the problems and pitfalls which can occur not only when first creating an IP strategy but as it evolve with your business. The seminar will discuss issues relating to multidisciplinary patents, when to file, ownership, and due diligence. We will provide practical strategies and real-world case studies to illustrate how best to tailor an IP strategy to your needs while avoiding common issues.
Speaker Edward Rainsford, senior associate, Appleyard Lees

15.30-16.30
USA Bio Invest – Coming to the USA
A 60 minute virtual session of pitching by 4 US EDO'S to the UK life science community.


Wednesday 6 December

10.00-11.00
Soft-landing Opportunities for Japanese Life Science Startups and the Ecosystems
Introduction to LINK-J, the most active life science ecosystem in Japan, including the government support to encourage globalisation for the Japanese startups. A couple of Japanese startup pitches to be followed.
Speaker: Dr Masashi Matsunaga (CEO of Biospire), Mr Akihiko Soyama (President and CEO of LINK-J)

14.00-15.00
Listing in London – An Update on Activity from the London Stock Exchange
One of the best kept secrets perhaps is the level of life science and healthcare activity financial transactions that take place via the London Stock Exchange. With political policy seeking to turbo-charge the start-up and growth capital access for innovative companies in the UK, how is the UK capital market ecosystem delivering and evolving?
15.30-16.30
Development of CECSi as an alternative to Corneal Transplantation for Patient Suffering from Bullous Keratopathy
Cellusion developed an efficient method for producing a Corneal Endothelial-like Cell differentiated from allogeneic human iPS cells with functions equivalent to Human Corneal Endothelial Cells, and named these cells "Corneal Endothelial Cell Substitute derived from human allogeneic iPSCs (CECSi)". CECSi can be cryopreserved, transported, and thawed just before administration to the patient. The use of CECSi could provide a means to not only address the worldwide shortage of cornea donors but may also result in a treatment option that restores corneal transparency with a single injection in the cornea anterior chamber.

How to get involved:
Sponsor – Raise the profile of your expertise and business offering by helping build one of the sessions*
Speaking – Whilst developing the content, One Nucleus is happy to hear from those wishing to participate.
Attend – The Innovation Workshops will be open to both Genesis delegates and non-delegates.
Innovation Workshop Sponsorship Package just £1,000 + VAT
This package includes:
Profiling as the session sponsor in pre-event marketing.
Profile on the event website.
Profile on the event app including company description, logo, website, social media links and contact information.
Complimentary digital delegate passes
See first hand examples of the format of Innovation Workshops from our Genesis 2022 conference. View here
To reserve one of the limited Innovation Workshop slots at £1K +VAT, on Monday 4, Tuesday 5 or Wednesday 6 December, please contact genesis@onenucleus.com