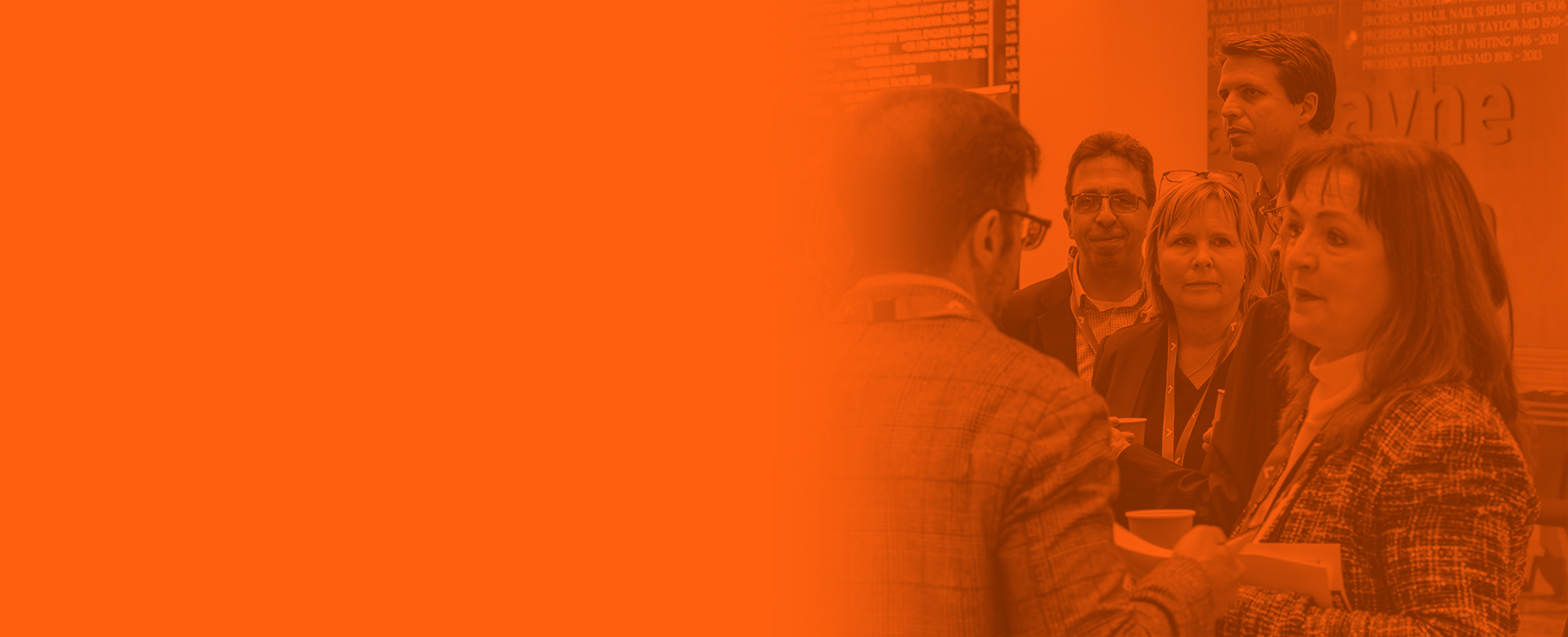 Conference Programme
Maximising Returns from Life Science Innovation
7 December 2023
Programme
The 2023 Keynote Programme at Genesis will explore how innovation in life science R&D, technology, dealmaking and leadership are leading to patient benefit and value creation for all stakeholders.
Welcome from One Nucleus

Jon Green, One Nucleus
Keynote Presentation: Winners & Losers 2023

Mike Ward, Clarivate
Panel: Bio-Dollar Deal Briefing

Moderator: Eleanor Malone, Citeline
Panellists: Will Walker-Arnott, Charles Stanley, Rowan Gardner, PrecisionLife, Maina Bahman, Sofinnova Partners
What do the investment and dealmaking trends observed through the past year tell us about what to expect in the year ahead?
Panel: Buy, Borrow or Grow-Your-Own?
Moderator: tbc, DLRC
Panellists: Robert Grundy, Intelligent OMICS, Francesca Crawford, SomaServe, Neil Torbett, Phoremost, Daniel Rooke, Start Codon
As the R&D pipeline and business develops in an increasingly multi-disciplinary sector new competencies are required to progress. What drives the board's strategic decisions for growth?
Session sponsored by

Why We Should Win This Award!
5-minute presentations from the six finalists of the 2023 Genesis BioNewsRound
What Would I Like From the Life Sciences Industry?

TV presenter and actress Alexandra Gray has spoken openly about her healthcare challenges with a rare disorder and how she has managed her condition to date despite a protracted diagnosis and limited available treatments, Alex will discuss what she, as a patient would like to see from the life sciences industry as they put patients at the centre of their strategies.
Panel: Incorporating Real World Evidence into R&D Strategy

Moderator: Victoria English, Mednous
Panellists: Daniel Prieto Alhambra, University of Oxford and DARWIN-EU Data Partner, Steve Gardner, PrecisionLife, Jaspreet Grewal, AxialBridge
A model is just a model when it comes to testing a hypothesis. As technology enables greater use of real-world evidence at the in vitro, in vivo, clinical and population stages, how can we increase the predictability in translational research and hence efficiency of drug discovery and development?
Panel: Investing in Longevity – Making Better Patient Outcomes Affordable

Moderator: Lisa Urquhart, Evaluate Vantage
Panellists: Anji Miller, LifeArc, Alex Blyth, LIfT Biosciences, Roz Bird, Anglia Innovation Partnership, Pedro de Noronha Pissarra, Chrysealabs
Healthcare systems are finding their costs of caring for their ageing, chronically ill but highly expectant citizens increasingly expensive. What are the investment and reimbursement models for prolonging healthspan and advanced therapies that enable all stakeholders to see a return whilst making the future affordable?
And the Winner is…
Presentation of the BioNewsRound Award
Panel: The Anatomy of a Great Dealmaker

Moderator: Mike Ward, Clarivate
Panellists: Laura Ferguson, AstraZeneca, Michael Murray, Murray International Partners, Suzy Dilly, ValiRx, Prashant Shah, o2h ventures
The life sciences sector, and one may argue life in general, is full of strategy, compromise, negotiation. What are the key personal attributes required to be a great dealmaker?
Closing Remarks
Tony Jones, One Nucleus
Programme is subject to change